RYUSEITAI
リュウセイタイ

A superhero unit who won't let any evils go unpunished! The curious members apparently have come together under the banner of justice...?!
Members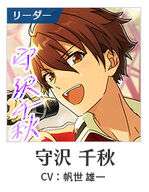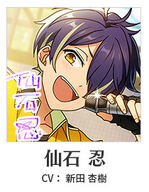 Discography
Skill
If you arrange the team with Shinobu as the leader, you will get two skills:
Dance +18%
Performance +2%
Pages in category "RYUSEITAI"
Ad blocker interference detected!
Wikia is a free-to-use site that makes money from advertising. We have a modified experience for viewers using ad blockers

Wikia is not accessible if you've made further modifications. Remove the custom ad blocker rule(s) and the page will load as expected.