(True to Himself) Tomoya Mashiro


[自分らしく]真白 友也

Stats
Rarity
(min/max/IR):
7,550/--/34,807
(min/max/IR):
2,840/--/15,533
(min/max/IR):
2,570/--/12,744
*Max refers to stats at Max lvl w/o Idol Road or any Limit Break.
*IR refers to max + Idol Road complete with no Limit Break.
Information
How to Acquire:
◦ Challenge! Tanabata Festival Wishes Event (7/15/15 - 7/25/15): Achieved by collecting 1,200,000 and 2,000,000 points during the event.
Notes
◦ Unlocks "Student Uniform (Summer)" and "Tanabata" Outfits in Idol Road.
Skills
Buffalo Step
Increases own Dance
Underlying Strength of Dance
Slightly increases Trust Rate
Upgraded Skills
Confident Leadership
Considerably increases own Dance
Blue Sky, Good Day for Laundry
Considerably increases Trust Rate
Mini Chara
| | |
| --- | --- |
| Original | Bloomed |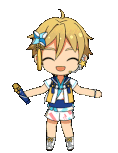 Motion
Nodes Description
Node
Description
Clear condition
A
Card's cgs
Ad blocker interference detected!
Wikia is a free-to-use site that makes money from advertising. We have a modified experience for viewers using ad blockers

Wikia is not accessible if you've made further modifications. Remove the custom ad blocker rule(s) and the page will load as expected.